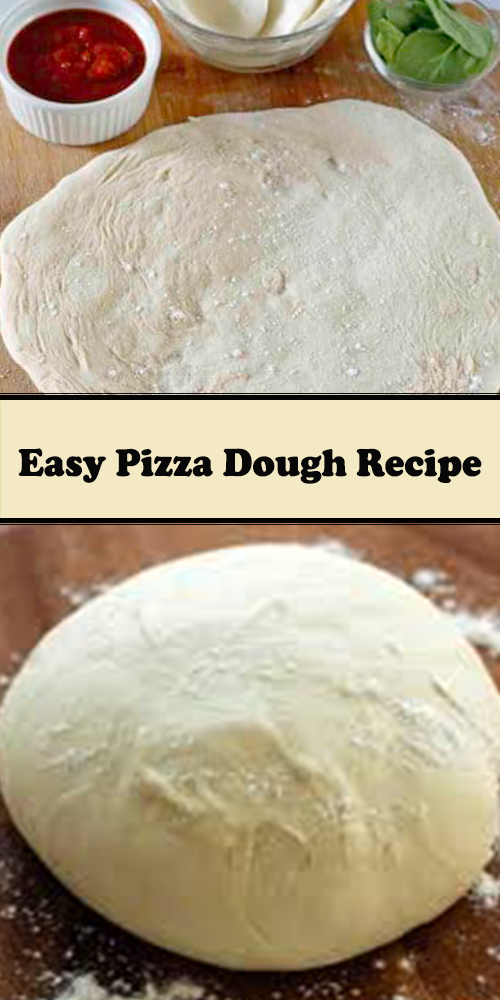 Easy Pizza Dough Recipe
Prep Time: 30 Mins Cook Time: 20 Mins Total Time: 50 Mins
Easy Pizza Dough Recipe from scratch, requiring basic ingredients and 20 mins rise time. Best pizza dough ever that freezes well too.
INGREDIENTS
2 cups Warm water
1 tbsp Active dry yeast
1 tbsp Granulated sugar
5 cups All-Purpose flour Divided in half
2 tbsp Olive oil
1 tbsp Salt
1 tsp Italian seasoning Optional
1/2 tsp Garlic powder Optional
INSTRUCTIONS
In a small bowl, mix together warm water, yeast and sugar. Let it sit for 5 minutes at room temperature until the yeast blooms or "poofs" and becomes foamy.
In your KitchenAid mixer, add half the flour, oil and the "poofed" yeast. Attach the hook attachment and mix.
Add the remaining flour, salt, Italian seasoning, garlic powder and continue mixing until you you have a smooth ball of dough. You can knead with your hands too.
Transfer dough to a large greased bowl and cover with saran wrap and let it rise for 20 minutes.
Remove dough from the bowl and place it on a floured surface.
Knead it with additional flour (a few tablespoons at a time) to get rid of any stickiness.
Divide the dough into two equal parts and shape them into balls.
Roll them thin on a well-floured surface and place them on two generously greased round pizza pans.
Spread pizza sauce and toss your favorite toppings and lots of cheese.
Bake in a preheated 400 degree oven for 18-20 minutes or until firm and golden brown along the edges.