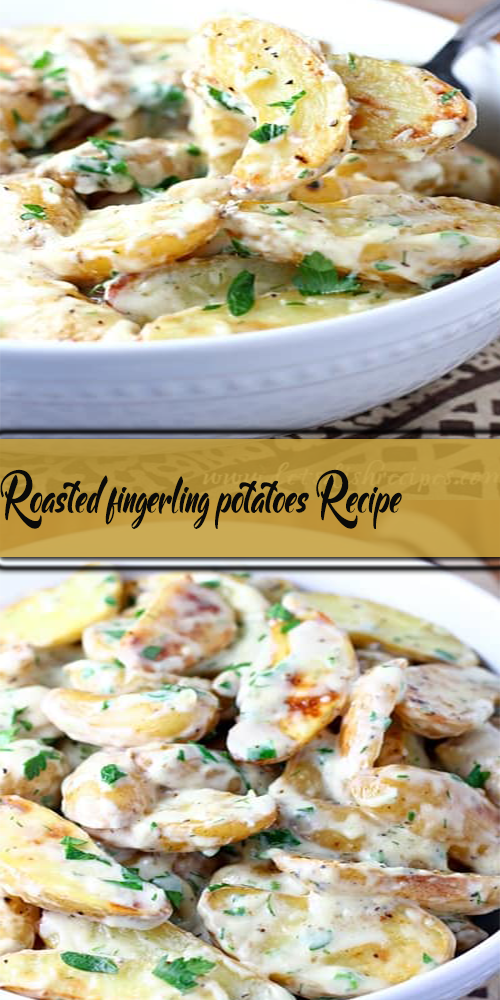 Roasted fingerling potatoes Recipe
Prep Time: 10 Minutes Cook Time: 30 Minutes Total Time: 40 Minutes
Roasted fingerling potatoes are tossed with a creamy garlic and herb sauce in this unique side dish.
INGREDIENTS
3 pounds fingerling potatoes, halved
1-2 tablespoons olive oil
1 teaspoon salt
1/2 teaspoon pepper
2 tablespoons butter
1 clove garlic, minced
2 tablespoons flour
1/2 cup chicken broth
3/4 cup heavy cream
3 tablespoons chopped fresh herbs
Salt and pepper, to taste
INSTRUCTIONS
Preheat oven to 425 degrees. Arrange potatoes on a single layer on a large baking sheet.
Drizzle olive oil over potatoes and sprinkle with salt and pepper. Toss to coat well. Bake for 20-30 minutes, or until potatoes are golden brown and tender.
Meanwhile, melt butter in a medium saucepan over medium heat. Add garlic and cook until fragrant, 1-2 minutes.
Whisk in flour and cook a few minutes more. Whisk in chicken broth and cream. Bring to a simmer, whisking constantly, until mixture thickens. Keep warm while potatoes finish cooking.
Remove potatoes from oven and add them to a large bowl. Pour sauce over potatoes and toss to coat well. Add fresh chopped herbs and toss to combine. Taste and reseason with salt and pepper, if needed.