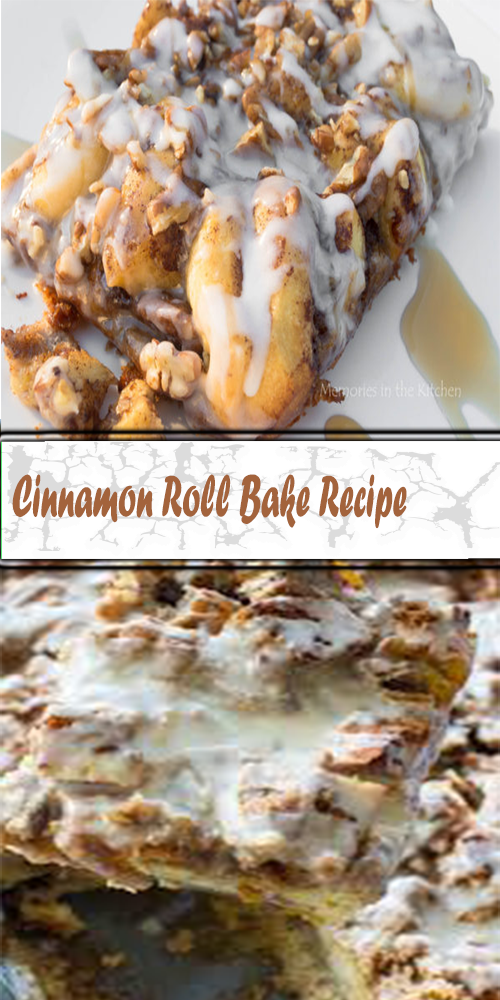 Cinnamon Roll Toast Bake Recipe
This overnight Cinnamon Roll Toast Bake gives you all the ooey gooey goodness of warm cinnamon rolls, with the ease of an overnight breakfast casserole.
Prep Time 15 minutes Cook Time 35 minutes Refrigerate 6 hours Total Time 50 minutes
Ingredients
1 package cinnamon rolls frozen (12 rolls in a package), cut into quarters
4 eggs
1 cup milk
3 tbsp sugar
1 1/2 tsp vanilla
1/2 tsp cinnamon
1/4 tsp nutmeg
cream cheese frosting from cinnamon roll package
Instructions
In a medium casserole or baking dish (we used 9×13), spray with non-stick cooking spray. Cut the frozen cinnamon rolls into quarters, and evenly spread into the bottom of the baking dish.
In a medium bowl, combine the eggs, milk, sugar, vanilla, cinnamon and nutmeg. Whisk together well, and pour over the cinnamon roll pieces. Cover the baking dish with plastic wrap and refrigerate overnight, at least 6-8 hours. Rolls will begin to thaw and rise.
Preheat oven to 375 degrees. Remove the plastic wrap and bake the French toast for 35-40 minutes or until the rolls are well browned on top.
Remove from oven and frost with the cream cheese frosting from the cinnamon roll package (if desired). You can also top with your favorite syrup.